Past Event
Moon Circle
Aquarius NEW MOON Celebration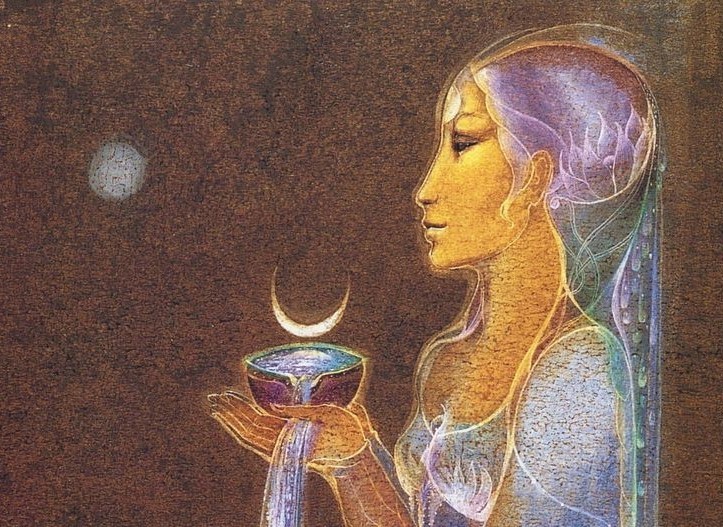 event
January 23, 2020 • 7 - 9 PM
An Astrological Playshop
Thursday, January 23, 2020 7:00 – 9:00 PM
DeMun Healing, 734 De Mun Ave., Clayton, MO 63105
"The beam of light the moon sends down has a magic touch. She softly kisses my bare skin. We are sisters."
Join us for a Goddess Aquarius Moon (4 Aquarius) celebration at our sacred MOON CIRCLE. We will explore the making "connections" lunar unfolding in February, learn about the "Lights Mandala," and apply our personal chart Lunar Planner to our monthly timing. The Aquarius New Moon brings beginnings and deep understanding beyond the Capricorn Eclipse intensity. Aquarius is the "Observer" and the spiritual individualist. Get ready to sharpen your rebellious tendencies!
February's lunar month brings the beginning of a new order. We are being asked to step up with all of our talents and individual skills to help the collective whole. The Sabian Symbol for this New Moon is: "A council of ancestors." Join us to learn where we are rooted to our tribe and where we are going in a new future!
2-Hour Playshop: $25.00
Contact Nikki: nikiastro@att.net for PRE-REGISTRATION and include your birth info: birth date, birth time, birth location, for your free astrological birth chart and monthly Lunar Planner.