Past Event
Moon Circle - Eclipse Special
Cancer New Moon Solar Eclipse, Summer Solstice, and the "Moon Wobble"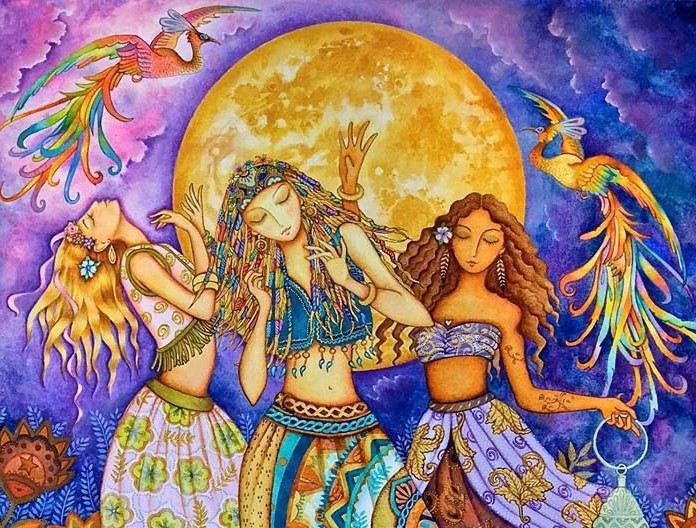 event
June 18, 2020 • 4:00 PM - 5:30 PM
An Astrological Online Playshop
Thursday, June 18, 2020 4:00 – 5:30 PM CDT
"The beam of light the moon sends down has a magic touch. She softly kisses my bare skin. We are sisters."
Join us on ZOOM for a Goddess Cancer New Moon- Solar Eclipse (0 Cancer) celebration at our sacred MOON CIRCLE. We will explore the healing lunar unfolding of three eclipses, New and Full Moons and the Sacred Summer Solstice. We will learn about the "Lights Mandala" and how to use the Lunar Planner to follow our monthly timing. The Solstice New Moon Eclipse in Cancer is all about immense change, great illumination, healing, aligning with Earth Mother, creativity, and how to handle the WOBBLE!
90 Minute Playshop: $20 (Payment through website – celestialloomastrology.com)
Contact Nikki: nikiastro@att.net for PRE-REGISTRATION and include your birth info: birth date, birth time, birth location for your free astrological birth chart and monthly Lunar Planner which will be sent to you through your email. After you are registered, I will send you, via email, the ZOOM link and password prior to the playshop.